Wealth Management Partners is one of the largest independent wealth managers in the Netherlands.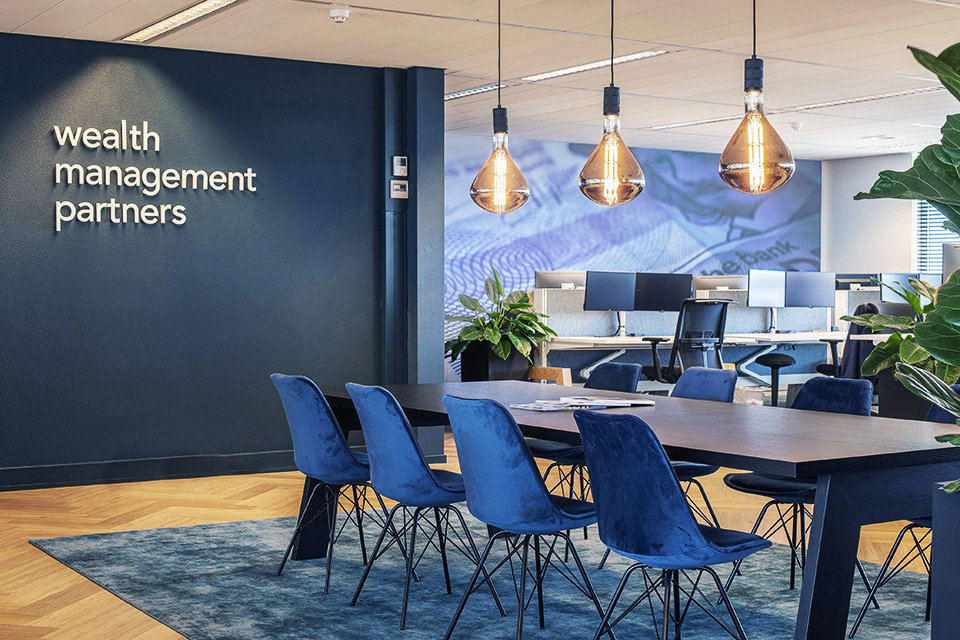 Why do you choose WMP?
Independent
Wealth Management Partners was founded in 2004 as an independent wealth management firm. WMP does not have any ownership relations with banks or other financial institutions whatsoever. The only interest we serve is the interest of our client. We assess the opportunities in the financial markets independently. Properly and independently managed assets will give you freedom and peace of mind.
Specialization
Our focus is on investments, and this means both investments with a stock exchange listing as well as illiquid solutions. That is our specialization. We are not distracted by other services, but select investments that are 'best in class'. Our focus allows us to realize the best possible result for the client.
Partnership
WMP offers management of larger assets and opts for a long-term relationship with its clients. As all employees are also shareholders in WMP, there is a mutual interest to achieve long-term good results. The same applies when WMP employees invest themselves, because they invest in the same investment solutions as our clients do. So like many of our clients, we are entrepreneurs ourselves.
Would you like to know more about the possibilites?
Would you like to know more about the possibilities? Let one of our specialists inform you. We would be happy to examine together with you which investment form best fits your (financial) situation and needs.
Call us at +31 20 426 39 70 and we will assist you immediately, or fill in your details so that we can contact you.